Learn to create your own DIY pan and tilt camera which is controllable (in basically real time) by using a Wii nunchuck and the Arduino.   By moving and rotating the nunchuck, two servo motors match your movements allowing you to control your camera and take pictures.  If you're unfamiliar with the arduino, see our tutorial and the top 40 Arduino projects of the web.
How to Make your Own: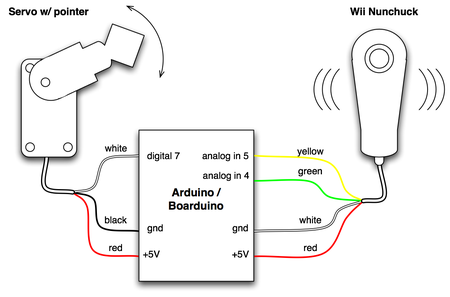 Don't miss out! See all of our Wii/wiimote projects and subscribe for future updates.