This tutorial will walk you through how you how to connect your wiimote to your PC to play games like Counter Strike, Call of Duty, and more.  We've covered a brief tutorial in the past about how to connect a wiimote to your PC which you can also reference during the setup process.
What You will Need:
How to Connect your Wiimote to your PC:
Plug in your bluetooth adapter.  (Buy one in our store)
Download BlueSoleil, install and run it.
Hold 1 and 2 buttons on wiimote
Click the center button on BlueSoleil to search for devices.
Once the wiimote is found it will show up as "Nintendo" followed by multiple letters…
Click "Search Services"
Click "connect bluetooth human interface device
Make sure when you do this you try to keep the lights on the wiimote flashing once it is successfully connected (the lights will eventually turn off by themselves).  Your wiimote is now connected to your computer! BlueSoleil should now look like this: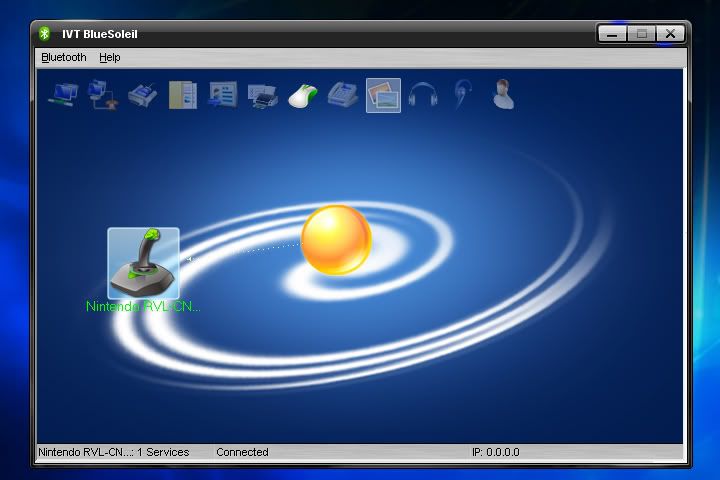 If you don't have a Wii console, you can buy a few infrared LED's and tape them on your desk facing the area where you will be using the wiimote. Bascially,  you have to try your best to simulate a wii sensor bar or else the wiimote might not pick up the infrared LEDs.
For those with a Wii console, simply plug in your wii into any outlet and set the sensor bar anywhere infront of your monitor.   (We only need the wii to power the sensor bar).  The sensor bar just uses 2 infrared LEDs which the wiimote detects.  Don't turn your wii console on until you need the infrared lights. Then the next step is to download and install GlovePie.  Here is a Wiimote script for Counter Strike and you can find many other scripts as well.
Next steps:
Open the Script on GlovePie
Run the Script from the download above
Make sure that the X and Y axis are working when you tilt the wiimote.
Turn on your wii console
Start  Counter Strike
Go to console and Type in "Sensitivity 0.1″
You can change the sensitivity to whatever you feel is comfortable for yourself but make sure it is close to 0.1 or else it will be hard to control.
Counter Strike Controls:
B =Â  shoot
A =Â  Secondary "silencer, etc."
Home = Buy Menu
Flick Up = Jump
Minus = Reload
1 = Weapon Switch
C = Crouch
Z = Uncrouch
Tip: Make sure you are a good distance from the sensor bar or else you'll have little room to aim the wiimote.
Check out some similar wii hacks: